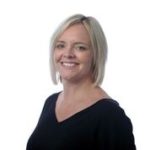 Mrs Alice Crozier-Green – Head of Service Outreach Teaching Service
Read more
Alice trained as a secondary school teacher in several inner city London schools and has over 14 years of mainstream experience which includes leading whole school literacy, teaching English and GCSE Media Studies and Assistant Head of Year.  In 2014, Alice left mainstream teaching to pursue a teaching role in Alternative Provision which eventually led to Interim Centre Lead.
In September 2017, Alice was appointed to lead the new Raedwald Trust Outreach (including Child in Care) Programme which has since evolved rapidly and she is excited about setting up a further Child in Care team in North Suffolk in September 2018.
Alice believes passionately in providing all young people with the very best life chances and understands the obstacles that children in care face in education and as their lives progress.  Alice is dedicated to implementing positive strategies which will help children in care to reach their potential, close the gap that often exists and provide the same opportunities as their peers.  She is an advocate for young people in care and is committed to supporting them to realise that our pasts should not define us but strengthen us.  Alice is married with three children.  As a family, they love to travel and explore exotic parts of the world such as China, Thailand and Central America.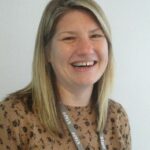 Mrs Louise Chapman – Head of Service Outreach Teaching Service
Read more
Louise started her teaching career in post-compulsory education working with vulnerable adults in a range of different settings and has over 16 years of teaching experience including teaching both literacy and numeracy and managing an adult education centre.
In January 2018, Louise left post-compulsory education to join alternative provision, working with the Children in Care team within the Raedwald Trust.
In September 2021, Louise was appointed to jointly lead the Raedwald Trust Outreach Teaching Service (including CiC) as the team continues to expand.
Louise is committed to ensuring the best outcomes for all pupils and understands the challenges faced by our vulnerable pupils, including those in care.  Louise is dedicated to supporting pupils to enable them to meet their potential and believes all pupils deserve a high quality, inclusive and nurturing educational experience.
Designated Safeguarding Lead (DSL) – Alice Crozier-Green
Deputy Safeguarding Leads (DDSL) – Louise Chapman, Jo Perry and Pippa Harding
Mental Health First Aider – Jade Storer, Elizabeth Bethell & Sally Johnson