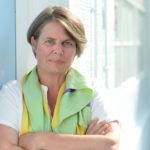 Ms Angela Ransby – Chief Executive Officer 
Read more
Angela has worked in education as a teacher and leader for over 25 years. She started her teaching career in a large comprehensive school in Essex before leaving to take up a post in East Africa, first through Voluntary Service Overseas (VSO) and then with SOS Children's Villages, where she lived and worked for almost 10 years gaining defining experience across all ages and stages of education. When Angela returned to the UK in 2004, she worked as a pastoral leader in two comprehensive schools in Suffolk before joining the 'alternative provision' sector in 2008, and hospital education in 2013.
Angela joins the Raedwald Trust with a proven track record of successful leadership having served as Acting Headteacher of the Wandsworth Hospital and Home Tuition Service – an Ofsted 'outstanding' provision in South West London – and more recently, Head Teacher of Oxfordshire Hospital School – a large, multi site, provision serving over 1000 learners county-wide. Angela is a member of the national executive committee for PRUsAp; and sits on the committee for the National Association of Hospital and Home Teaching. She holds the National Professional Qualification for Head Teacher (NPQH); the National SENCo Award; a BA (Hons) degree in English and History; a PGCE in Secondary English; a Master of Arts degree in Education Management; and a Post Graduate Diploma in Pre- Doctoral Study.
There is no doubt that Angela is a leader with a passion for our sector, and a demonstrable track record of delivering high quality education. She believes that through strong, meaningful partnerships and collaborations, schools are able to positively impact on the lives of their learners, every hour of every day. Angela sets high standards for herself and her colleagues; these standards have allowed her to lead teams through seemingly insurmountable obstacles, such as her recent achievement in Oxfordshire lifting the school from an Ofsted rating of 'special measures' to 'outstanding' in less than a year.
Angela leads with compassion, conviction and unfaltering commitment to securing the very best outcomes for vulnerable learners. She is excited about the future and looking forward to working with the whole of the Raedwald Trust.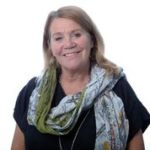 Ms Carey Fish – Head Teacher 
Read more
Carey is Head Teacher at the Radewald Trust. Having previously taught in Manchester and London, Carey has many years' experience in education. Carey has a master's degree in Education (MEd) and the National Professional Qualification for Headship (NPQH). Specialising in the AP sector provides an opportunity to bring together her passion and skills in supporting young people unable to access mainstream education.
As a Head Teacher, Carey is particularly drawn to the students and their support networks within the Alternative Provision sector and works hard to facilitate re-engagement into education and beyond. Positive access to education improves self-esteem and Carey believes that the centres within the Trust are able to make a difference to the lives of the students within it.
Carey is a great advocate of collaborative partnerships and proactively pursues all opportunities to enhance the educational experience the Trust is able to offer. She is keen to support the development of staff within the Trust and enjoys being part of a community which enables growth and development and supports each student's individual journey.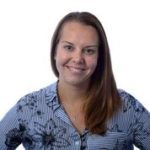 Mrs Ashlee Jacobs – Pedagogical Lead
Read more
Ashlee has taught in mainstream and alternative provision in Essex and Suffolk for a number of years.  She originally trained in Canada as a secondary Science teacher, but spent time working in residential units for children in care with mental health difficulties as well as working within youth offending.  She gained a specialism in Special Educational Needs as a Behavioural Lead Teacher before moving to England to teach in 2006.  Originally teaching in mainstream secondary in Essex, she eventually transitioned over to working in Alternative Provision in Suffolk.  Ashlee has continued to work within behavioural settings, gaining her SENCo accreditation in 2015.  She has led on SEN across the Raedwald Trust enabling her to understand and support individual sites and in 2017 successfully led the St. Christopher's team as Head of Centre.
As Pedagogical Lead on the Trust team, Ashlee hopes to continue to build on her experience of supporting children and young people to engage and achieve in alternative settings.  Through research, observation and a caring and practical approach, she will seek to explore new and innovative ways that the Trust can become a beacon of learning in the AP sector.  The children and young people within the Trust are multi-faceted and inspiring; it is imperative that we continue to develop and respond to their ever changing needs to ensure they achieve their true potential.  Outside of work, Ashlee enjoys being with her family and friends as well as running, playing football and travelling.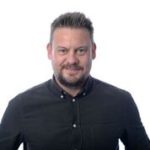 Mr Martin Weston – External Provision Lead 
Read more
Martin has over 15 years experience working with complex and hard to reach young people.  He studied Psychology and Educational Development at Nottingham Trent University.  Upon completion of his degree, Martin worked with Young Carers for 5 years and became a senior member of the team.  Martin then moved across into the education sector and piloted a project for Parkside to provide Transitional Support to young people in Years 10 and 11.  The project was so successful that it gained the backing of the National Lottery for 4 years and became a model of excellence across Suffolk.
Martin is now employed to oversee the vocational and third party providers offer across the Trust to ensure all young people who access the Trust have the opportunity to develop and learn with outstanding providers in a robust and safe environment.  Martin also co-ordinates the careers offer and transition package across the Trust.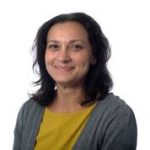 Mrs Natalie Quinton – Chief Financial Officer & Trust Business Manager 
Read more
Natalie became the Trust Business Manager and Chief Financial Officer in September 2018. Her previous roles include 12 years in a large accountancy firm in London where she was a Financial Controller and studied accountancy, before relocating and moving into the education sector in 2009 and joining First Base Ipswich. Natalie gained her Certificate in School Business Management in 2013. She has also been a School Business Manager in a large primary school in Ipswich and more recently supported some of the provisions within the Trust prior to them converting.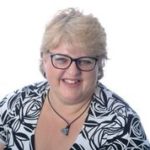 Mrs Debbie Spencer – Finance Officer
Read more
Debbie has worked in various finance roles for over 26 years.  She qualified as an accountant in 1995 and spent many years working in the private sector which included 11 years as Head of Finance at Ipswich Building Society.  Debbie began working in the education sector 6 years ago and has worked in current role as Finance Officer for the Raedwald Trust since May 2016.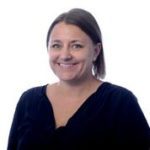 Mrs Laura Leeder – Trust PA
Read more
Laura has over 20 years experience working as a PA, starting in the shipping sector.  She started working in the education sector in 2012 and joined the Raedwald Trust in September 2017.