 Mr Rob Bates – Executive Head Teacher, Westbridge Academy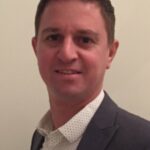 Mr Carl Osborne – Head of School, Westbridge Academy
Read more
Carl started his teaching career as a SEND teacher in a mainstream high school, delivering a highly differentiated curriculum across a range of subjects to support students to be able to successfully access the Key Stage 3 curriculum.  
He then specialised in teaching Mathematics and taught students of all abilities across Key Stages 3 and 4, preparing Key Stage 4 students for their GCSE qualifications.
Carl has spent many years in Senior Leadership roles in a mainstream setting, being responsible for the progress, wellbeing and attendance of students at Key Stage 4. 
He joined the Raedwald Trust in 2016 as Lead Teacher for Mathematics.  He is committed to ensuring that students are supported to gain the skills and qualifications that they need to be able to make a successful transition to the next stage of their education and into adulthood. Carl is passionate about widening the experiences and opportunities for young learners.
Designated Safeguarding Lead (DSL) – Carl Osborne
Deputy Safeguarding Leads (DDSL) – Natasha Wickenden
Designated Teacher for Looked After Children – Carl Osborne
Mental Health First Aiders – Donna Fryatt, Hannah Warren, Jackie Beckford, Lindsay Stevens & Sarah Hall
Medical Needs in School Lead – Emily Langdon