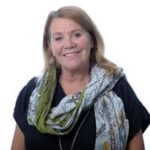 Ms Carey Fish – Head Teacher 
Read more
Carey is Head Teacher of Westbridge Academy, St Christopher's Academy and Montgomery Road Campus. Having previously taught in Manchester and London, Carey has many years experience in education. Carey has a Masters Degree in Education (M Ed) and an NPQH (National Professional Qualification for Headship). Specialising in the AP sector provides an opportunity to bring together her passion and skills in supporting young people unable to access mainstream education.
Carey has held senior leadership roles within Westbridge PRU and, more recently, the Readwald Trust. As a Senior Leader and Head Teacher Carey is particularly drawn to the students and their support networks within the Alternative Provision sector and works hard to facilitate re-engagement into education and beyond. Positive access to education  improves self-esteem and Carey believes that the centres within the Trust are able to make a difference to the lives of the students within it.
Carey is a great advocate of collaborative partnerships and proactively pursues all opportunities to enhance the educational experience the Trust is able to offer. Carey enjoys being part of a community which enables growth and development, and supports each students individual journey.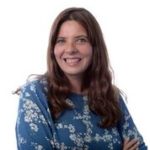 Ms Nicola Axford – Head of School Westbridge Academy
Read more
Nicola has been teaching for fourteen years in a range of educational settings including mainstream and sixth form colleges in London. She joined Westbridge six years ago as an Art & Design Specialist and has developed the curriculum to provide students with exciting opportunities to explore their creativity and develop skills for self-expression.  For the last two years Nicola has been a Deputy Head at Westbridge Academy and became Head of School in September 2018.
Nicola has a Masters Degree in Fine Art, a PGCE in Secondary Education and in 2014 completed a Certificate in Therapeutic Communication with Young People, the combination of which complements the learning experience of students both inside and outside the classroom. She has been working to improve the systems at Westbridge Academy and enjoys the energy, creativity and challenge that working with young people brings and believes strongly that the Trust can help to make a difference to their lives.
Designated Safeguarding Lead (DSL) – Carey Fish
Deputy Safeguarding Leads (DDSL) – Nicola Axford & Natasha Hobbs
Designated Teacher for Looked After Children – Carey Fish
Mental Health First Aider – Alison Embley
Medical Needs in School Lead – Nicola Axford & Emily Langdon