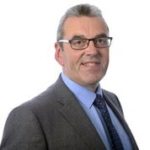 Mr Mark Winston – Head Teacher 
Read more
Mark served for twenty five years as an Electrical Engineer and Instructor in the Royal Air Force. Upon leaving the service, Mark was employed as a Programme and Curriculum Manager, working in educational settings across Norfolk and Suffolk. Amongst other subjects, Mark has primarily taught History and Government and Politics. He has also successfully managed a number of different educational pathways and developed individual educational programmes, gaining relevant awarding body accreditation.
Mark started working in Alternative Provision in 2009 and has considerable experience and expertise in supporting young people excluded from mainstream education. He has previously held the position of Campus Manager for the Lindbergh Campus.
Mark has a BSc in Politics and Government and Masters Degree in Learning and Teaching. He is also a Thrive Licensed Practitioner. He is married and lives locally.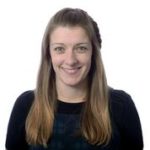 Miss Stacey Laws – Head of School First Base Ipswich Academy
Read more
After achieving a degree in Psychology, Stacey began her career working with children in nursery, residential care and special school provisions.  She then trained as a teacher, specialising in early years education.  She has spent many years teaching in Key Stage 1 within a variety of mainstream settings.  Stacey gained the SENDCo accreditation in 2016 while working in mainstream education and had a particular interest in supporting vulnerable and challenging children to be included and to achieve their best. She then transitioned to working in alternative provision.  She was successful in her application to become Senior Teacher at First Base Ispwich Academy, before then becoming Head of School.  In 2018 she became a licensed Thrive practitioner.
Stacey has a strong commitment to the children at First Base and to securing the very best outcomes for them.  She believes that all children have the right to an inclusive and positive educational experience.  She leads staff at First Base Ipswich Academy in providing a nurturing and understanding environment which enables pupils to thrive.