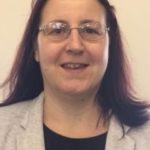 Mrs Sonia Myhill – Head of School 
Read more
Sonia has been working in education for 25 years. Sonia started as a TA and decided to train to become a teacher 20 years ago.
Sonia has had experience teaching Nursery, Reception, years 1 and 2. She is passionate about early years and the importance of high quality provision for both early years and the KS1.
Sonia has extensive experience with children with special educational needs. She was a SENDCO for over 5 years in a mainstream school. As a mother to a child with severe learning disabilities Sonia knows how important our work at Raedwald Trust is to ensure every young person has the provision and education they deserve.
Designated Safeguarding Lead (DSL) – Sonia Myhill
Deputy Safeguarding Leads (DDSL) – Sophie Hickmott & Margarita Baxter
Designated Teacher for Looked After Children – Sonia Myhill