The Raedwald Trust pays high regard to organising pupil's learning experiences: curriculum design always responds to individual learner's needs and curriculum choices are regularly reviewed, with all stakeholders, so we can be confident we are providing an exceptional learning experience, every hour of every day.   Our highly personalised and flexible approach is framed by three key questions:
What is the specific intention of the chosen learning programme?

What is the best implementation route for the learning programme?

What is the impact of the learning programme?
Against these measures, our learners thrive in an environment of high expectation.
At St. Christopher's Academy we offer our students a curriculum which is broad, balanced and relevant to every one of our learners at Key Stagae 2.
We have recently introduced Topic Based Learning (TBL) into the curriculum. TBL covers a range of subjects such as science, humanities, art and PSHE and these are all linked together by an overarching question/focus for the term. Our English work is also linked into our termly topic theme. We continue to teach our phonics and maths as standalone lessons each morning.
Assessments upon entry and exit are carried out in Maths, Reading and Spelling in order to gauge the amount of progress our students make overall. These assessments enable staff to plan quality lessons which are differentiated for each individual child.  Ongoing teacher tracking allows us to quickly identify where extra support may be needed and ensure maximum engagement of all students.
The afternoons at St. Christopher's Academy are either TBL or our extra-curricular activities led by third party providers. Currently the pupils are accessing P.E/Drama/Forest Schools and Music as their enrichment activities on Wednesday and Thursday afternoons.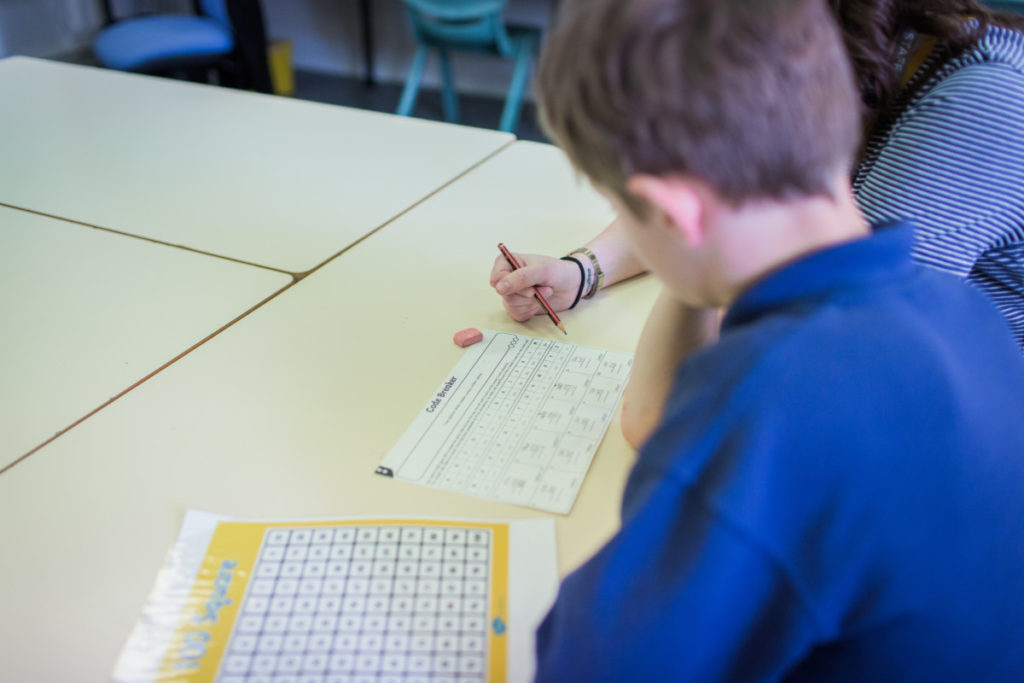 Social, Moral, Spiritual and Cultural Education
Social, Moral, Spiritual and Cultural Education is an important part of our teaching and themes are woven through the curriculum. Sessions include moral and ethical decision and discussion, and visits to local religious centres and fund raising activities are included in this area.
Our aims for SMSC education are:
Education for Cultural Development:
challenge racism and value race equality
recognise and understand own cultural values
give respect of other's beliefs and values
willingness to participate in sporting, art and cultural activities
appreciate cultural diversity
understand British democratic systems and how history has shaped the present
Education for Moral Development:
desire to explore own and others views
respect own and others needs, interests and views
ability to make responsible and reasoned decisions and judgements
ability to think through own and others consequences of actions
willingness to express own views on ethical issues and personal values
Education for Spiritual Development:
respect for self and others
an increased ability to reflect and learn from reflection
an appreciate of beauty, love, truth, goodness, order and mystery
an understanding of feelings and emotions and their likely impact
a sense of empathy, concern and compassion
Education for Social Development:
resolve conflict and work towards inclusion and unity
work responsibly as a member of a group or team
relate well to other people's social skills and personal qualities
share views and opinions with others and work towards agreement
able to cope with a range of social contexts by appropriate and sensitive behaviours
Fundamental British Values
As part of the SMSC work, and through other subjects, we are required to teach our pupils about the four fundamental British Values which are:
Individual liberty
Rule of law
Democracy
Mutual Respect and the Tolerance of those with different Faiths and Beliefs
Although much of our teaching is implicit in our wider learning programmes, we explicit teaching these values through:
| | |
| --- | --- |
| Value | Learning Programme |
| Individual Liberty | St. Christopher's five core values are Reflection, Respect, Resilience, Success and Engagement, these values underpin our ethos and link directly into the reward system we have in place. * Topic learning last term focussed on civil rights and freedom of speech. * PSHE scheme of work delivered around 'wants and needs' |
| Rule of Law | St. Christopher's five core values are Reflection, Respect, Resilience, Success and Engagement, these values underpin our ethos and link directly into the reward system we have in place. * Topic learning last term focussed on the Police Force and the role they have within the community. |
| Democracy | St. Christopher's five core values are Reflection, Respect, Resilience, Success and Engagement, these values underpin our ethos and link directly into the reward system we have in place. * Student council in the process of being formed. Proposal discussed in assembly and the idea that a member of each class (Dolphins and Turtles) will be elected by their own classmates to be on the student council. |
| Mutual respect and tolerance of those with different faiths and beliefs | St. Christopher's five core values are Reflection, Respect, Resilience, Success and Engagement, these values underpin our ethos and link directly into the reward system we have in place. * Respect one of the five core values in place at St. Christopher's. If a child is seen to demonstrate respect they are rewarded and explained to how they showed respect |