The Raedwald Trust Curriculum Model
All subjects, at all Key Stages, use these key components of curriculum infrastructure.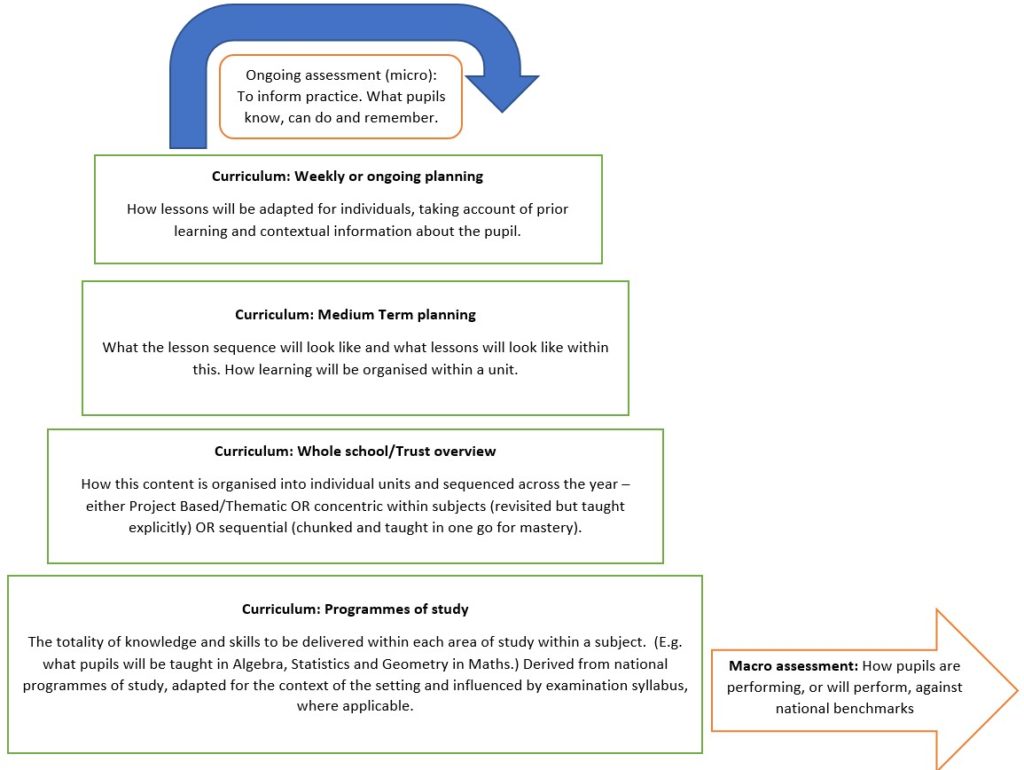 Origins and Structure
Our curriculum has been designed specifically to meet the academic and pastoral needs of our pupils. It is derived directly from the National Curriculum but has been personalised for use within a range of Alternative Provision settings, taking account of the key knowledge and skills that will be essential for our demographic of students to acquire. ​
Learning objectives have been carefully mapped to allow pupils the opportunity to revisit and consolidate key aspects of learning. While this will support pupils in committing learning to the long term memory, it is also intended that this will facilitate transition between school placements by giving schools a clear view of the curriculum content for pupils during their time with us. The curriculum model has been deliberately designed to allow pupils to gradually build on key skills over time by revisiting areas of learning in greater depth and complexity. ​
Careful thought has been given to how our curriculum will prepare pupils for the next stage of life and education and these values are intrinsic within the planning and delivery of all teaching. Learning themes and individual lessons will include explicit opportunities to give pupils the cultural capital they are likely to require to succeed in life. Where appropriate, necessary and possible, pupils will have access to subject specialist staff to ensure the highest quality of provision for all learners. Further detail can be found in individual subject policies.
How it will be delivered
From September 2020, the Trust will be modelled on a series of pathways that will allow pupils to access a level of support that is most appropriate to their needs. These pathways will deliver the curriculum in different ways, with the fundamental principle of excellence for all underpinning all that we do. ​
​The following pathways will represent the mechanism for delivery of the Trust wide curriculum. Careful consideration has been given to ensuring that communication with mainstream schools, where appropriate, allows positive transitions into and out of centres. ​
Detailed guidance about how the pathways align with the curriculum offer can be found in the Raedwald Trust Pathways area.
Duration
Key Stage
Springboard  Pathway ​
12 weeks (up to 1 term)
KS1-KS3

​

Building Pathway ​
6 -19 weeks (0.5 to 1.5 terms) Length of the programme will depend on the individual circumstances of the pupil and be negotiated as part of admission.​
KS1-KS3​
Next Steps Pathway: KS1 ​
1-3 terms to allow for correct identification of need and possible EHCNA to facilitate onward referral.
KS1
Next Steps Pathway: Medical
2 – 4 terms (dependant on clinician advice)
KS4
Focused KS4 Pathway​
1-6 terms, to be agreed at point of admission during KS4, including a KS4 version of "Building" for those in Term 1 of Year 10 (if appropriate).​
KS4​