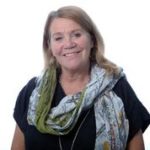 Ms Carey Fish – Head Teacher 
Read more
Carey is Head Teacher of Westbridge Academy, St Christopher's Academy and Montgomery Road Campus. Having previously taught in Manchester and London, Carey has many years experience in education. Carey has a Masters Degree in Education (M Ed) and an NPQH (National Professional Qualification for Headship). Specialising in the AP sector provides an opportunity to bring together her passion and skills in supporting young people unable to access mainstream education.
Carey has held senior leadership roles within Westbridge PRU and, more recently, the Raedwald Trust. As a Senior Leader and Head Teacher Carey is particularly drawn to the students and their support networks within the Alternative Provision sector and works hard to facilitate re-engagement into education and beyond. Positive access to education  improves self-esteem and Carey believes that the centres within the Trust are able to make a difference to the lives of the students within it.
Carey is a great advocate of collaborative partnerships and proactively pursues all opportunities to enhance the educational experience the Trust is able to offer. Carey enjoys being part of a community which enables growth and development, and supports each students individual journey.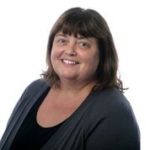 Mrs Julie Cox – Head of School Montgomery Road Campus
Read more
Julie started her career teaching English in mainstream high schools and sixth form colleges in and around Bristol, moving on to become a Head of Faculty and subject adviser in The Channel Islands. Since 2002 Julie has lived and worked in Suffolk, initially for the Education Other Than At School Service, where she became the Lead for Complex Need cases in South Suffolk for the Local Authority, specialising in leading the educational part of multi-agency high risk high profile case work.  She is now the Head of School at Montgomery Road Campus, a small nurture provision delivering bespoke education and support for students in need of the greatest assistance in order to re-engage or access education.
Julie passionately believes that education is for everyone: no matter what circumstances have occurred in our lives it is never too late to begin again. In her professional experience a good education is the catalyst for individual change and personal growth. It is also the key to a better future, because it offers new opportunities and experiences that enable us to acquire skills for life and qualifications that broaden our horizons.
Designated Safeguarding Lead (DSL) – Julie Cox
Deputy Safeguarding Leads (DDSL) – Carey Fish & Charlotte Orvis
Designated Teacher for Looked After Children – Julie Cox