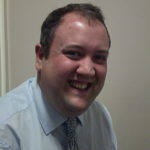 Mr Jamie Benson – Head Teacher
Read more
Jamie has worked in  a range of schools in Glasgow, London, Leeds, Bradford and Ipswich before joining Parkside Academy in January 2020. He has worked specifically with young people with SEN for the majority of his teaching career and is a qualified SENDCO and specialist assessor.
His work has included developing programmes to develop the literacy levels of young people in order for them to access the wider school curriculum, alternative curriculum pathways for those unable to access Level 1/Level 2 qualifications and also developing access to suitable vocational training. He also has extensive experience of working within the areas of child protection across a range of local authorities and is Designated Safeguarding Lead (DSL) trained.
Before relocating to Suffolk, Jamie worked in Leadership positions in an 'Outstanding' mainstream Academy in Bradford developing provision for young people with SEN and within the Safeguarding Team. Jamie is committed to ensuring that young people have access to the required resources and provision to ensure that their specific individual needs can be met.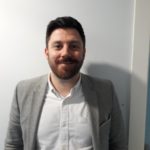 Mr Nick Stevens – Head of School Lindbergh Campus
Read more
Nick has been working in education for the last 13 years and joined the Lindbergh Campus in April 2020. Nick has extensive experience working with young people at risk of becoming disengaged from education and young people with SEN. Before starting with the Raedwald Trust, he was Head of Foundation Learning and Key Stage 4 at Suffolk New College where he was responsible for managing a large number of curriculum programmes across multiple sites. Nick is passionate about improving educational outcomes for young people and ensuring that they have the necessary skills to succeed.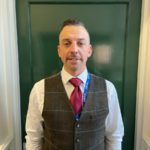 Mr Chris Brown – Interim Head of School Lindbergh Campus
Read more
Before joining the Raedwald Trust, Chris was the registered Head Teacher at a Residential Special School just on the edge of Norwich.  With a similar cohort of young people but a shared vision; to support the students to reach their potential and to build self-confidence through providing positive role models.
Chris has been heavily involved in specialist education in a range of roles prior to his last Headship. Before this he studied at Bedford University where he read Sports Science and  qualified as a PE teacher in 1999. Sport and fitness is an important part of his life and the opportunities  he has been able to engage in have been memorable.
Designated Safeguarding Lead (DSL) – Nick Stevens
Deputy Safeguarding Leads (DDSL) – Fe Dunachie
Designated Teacher for Looked After Children – Nick Stevens
Mental Health First Aider – Nicola Edwards