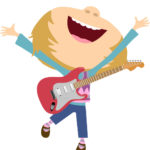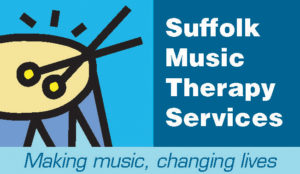 What is Music Therapy?
Music is all around us. Music forms our heritage, culture, identity and spiritual beliefs. We have music played at football matches, shopping centres, churches and on the television. Music is a powerful medium which can affect us all deeply. Music can affect our mood. It may help us to relax when we have had a long day at work or school.
Alternatively, music can stimulate and motivate us when we are at the gym or at a party. Music Therapy is based on the understanding that everyone of us is musical – we are all able to respond to music, no matter what our age, impairment or psychological situation. Music therapists are trained to work with children and adults and can work with individuals and small groups. We work with individuals with a range of needs. These may include:
Aquired disabilities (e.g. stroke, brain injury, etc.)
Autism
Behavioural support
Bereavement
Communication difficulties
Developmental impairment
Dementia
Depression and low mood
Anxiety
Dyslexia
Educational support
Emotional and behavioural support
Learning disabilities
Life-limiting illness
Neurological impairment
Post adoption work
Post Traumatic Stress Disorder (PTSD)
Selective Mutism
Speech and language disorders
Music Therapy is a process through which individuals can express themselves, become aware of their feelings and interact more easily. Through making music with the therapist, a range of benefits may be achieved.
The Music therapist is trained to improvise music spontaneously with the individual. Through improvised music-making, an immediate and personal relationship begins to form. There are no 'right' or 'wrong' notes in Music Therapy. Instead, the individual is encouraged to use a variety of musical instruments to find their own personal voice and to develop listening, communicating and relating.
The Music Therapist, a highly skilled and trained musician – accompanies and supports the individual in their development. The therapist listens and responds to the individual through improvised music. Together, the individual and their therapist build a shared understanding through their music-making and this informs the aims and intentions for the therapy. The aims of Music Therapy are tailored to the strengths and needs of each individual.